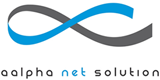 Aalpha Net Solutions
Details
Address:
178A, North Veli Street, ( I Floor ), Madurai,
Email ID:
siva@aalphanet.com
About Us
Company Profile :
aalpha net solution (ANS) provide Domain Name Registrations, Web Hosting, Web Design Services @ affordable prices
The vision…
Helping develop self-reliance in young companies by helping them have a online Identity of their own
Earn highest Acclaim, Deepest Trust. Worldwide
Aim at market leadership in innovation and quality.
Endow with web based products and services, with a long-term relationship based on 'Trust' throughout the Globe.
aalpha net solution(ANS) is committed to delivering quality services to meet highly sophisticated business process requirements with the combination of good business principles and nice deprecated culture in addition with the latest technologies, helps us to produce quality applications in a stipulated time period.
Solutions Offered
We offer consultation to companies who would like to integrate INTERNET as part of their current business strategies and long-term planning. Effective solution, smart implementation and on-going review of the launched website are the key areas that we have helped many companies to enjoy short ROI (return-of-investment) turn around time. SIX of our main services are:
Domain name registrations
Web Hosting in Linux and Windows
Website Design & Development
Dynamic PHP Web Applications
Ecommerce Websites
email ID : siva@aalphanetsolution.com
Website URL : www.aalphanetsolution.com – www.designers4web.com
Our address :

aalpha net solution (ANS)
II Floor, 178-A, North Veli Street, Madurai 625001 TN India
Mobile: +91-9344105858, Phone: +91-452-4374875